There's your business, sitting on Google Maps, with an overall rating of 2 out of 5 stars and a total of four reviews. You had a couple of angry customers, due to no fault of your own outside of unfortunate circumstances, and they left scathing reviews that have all-but-destroyed your online reputation before you had a chance to build it up.
You've responded to the negative reviews, showing your customers and any onlookers to see you do care about what they have to say, and have done what you can to make it right. But the damage is done and the next time people search for your business, they're likely to scroll right past you.
At this point you might be feeling desperate; you know how important your online reputation is, and starting off low is not ideal. You search for a way out: any way out that will be quick and efficient, even if it costs some money.
That's when you come upon it: you can just buy your online reviews! With a few bucks, you can increase your rating, bury the bad reviews, and get your reputation back on track.
But…is it worth it?
How to Buy Google Reviews
For something that's illegal, purchasing these fake reviews is surprisingly easy to do. You simply type in "buy Google reviews" in Google and you'll come across ad after ad for black-hat online reputation companies offering to help you "boost your rating" and "bury those negative reviews". Sounds enticing, no?
If you don't want to go that route, you can also probably find freelancers on Fiverr or UpWork willing to make a quick buck by leaving a positive review for your business. All you have to do is create a job post, pay freelancers $10 for a positive review, and ta-da! You've got a killer online reputation.
Sounds tempting, right? With as much as you'd spend on advertising, or maybe even less, you can boost your online reputation and fill your Google listing with positive reviews.
You can also just offer discounts, coupons, or freebies to your customers for leaving a review. You could say, "leave a review and get 50% off your next purchase!"
Unfortunately, nothing worthwhile in life comes easy, and the same goes for your online reviews. Besides being declared illegal by the FTC, fake reviews are also against Google's guidelines. If that wasn't enough, they're just a bad practice that can lead to a variety of damaging effects on your business.
1. You May Pay For More Than The Reviews
Let's do some math, shall we? Don't worry, we'll keep it easy so you can continue reading with your phone in one hand that cup of piping hot coffee in the other, and we'll do the work for you.
Okay, so let's say you hire 30 freelancers to write reviews for $10 each. That's $300. You could run a small Facebook ad for that amount.
From those reviews, you had 15 customers come in a week later saying they specifically came because the reviews were so good. They each spent $30. So, 15 times 30 is $450. Pretty good, right? You made $150 extra in the first week, and it's only the beginning.
But then someone starts to catch on. Google's algorithms (using FakeSpot) pick up on these reviews and suddenly you find your Google My Business page deleted and a $45,000 fine in your mailbox. 45,000 plus 300 is $45,300. $45,300 minus $450 is $44,850.
That's how much you just spent on 30 reviews and a banned presence on Google.
Was it worth it?
This is just a fictitious example of how this practice can affect your business, yes, but it's based on real scenarios. For example, in 2013, the state of New York cracked down on 19 companies for their false reviews resulting in $350,000 in fines.
Don't be one of those companies.
2. It Ruins Your Reputation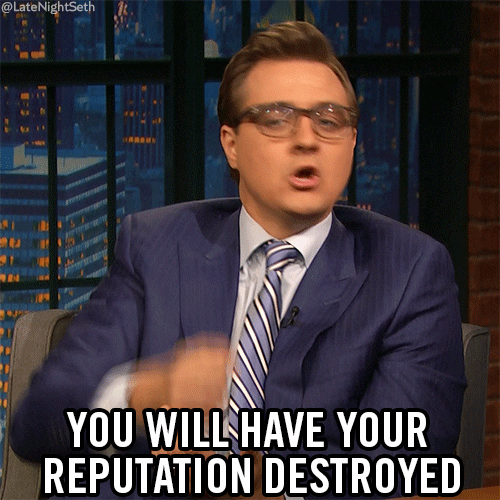 Those fake reviews can look amazing. There's a high-quality picture, they're raving about something specific to your business, and, they seem legit.
…until you do a little bit of investigating and see that someone went to 15 restaurants, 3 dentist offices, and 5 car dealerships in one week – and loved them all.
Either that person is obsessed with eating out, getting their teeth cleaned, and are on the lookout for a new car, or they're fake. We're willing to bet it's the latter.
These days, no matter how good these false reviews may seem upon first glance, there's almost always a way to tell the real ones from the fake.
Review websites like Google, Yelp, and Amazon are catching on and cracking down. They're developing improved methods to capture and punish offenders.
Your online reputation is important. It's what keeps your loyal customers coming back and raving about your business and what brings in new customers, eager to be delighted.
So, if you're caught with fake reviews, your customers will lose all faith in your business. And when your customers don't trust you, they don't shop with you.
3. It's Hard to Improve Your Business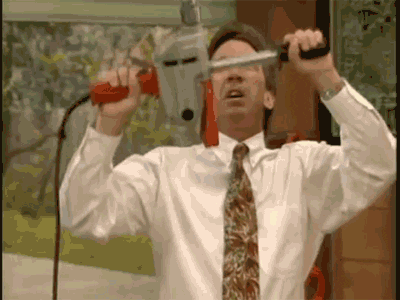 As difficult as it may be when you see them, negative reviews that critique specific aspects of your business can actually be a great thing for it. When your customers tell you exactly what needs to be improved, you have an opportunity to revisit your practices and improve them for your future customers.
When you're burying those reviews, you're not giving your business the chance to improve the necessary functions to keep your real customers happy. It shows you care more about your fake online customers than your real ones, and that's never a good sign for a company.
Without improving these necessary functions, the negative reviews will continue rolling in – but you won't see them because you'll be busy burying them in positive, fake reviews.
A Better Way to Upgrade Your Reviews
So, now you may be asking: Okay Odd Dog, if I can't buy my reviews, how can I increase my rating?  We went into this in-depth in our blog post "How to get High-quality Google Reviews", but we'll summarize it here as well.
First of all, take a look at your internal practices and the reviews you currently have. Is there something that keeps coming up for you – a matter of poor customer service, low-quality products, or overly-pushy salespeople?
It's normal to get a few negative reviews once and a while – sometimes your customers have a bad day and want to take it out on someone (this is a great time to respond and do your best to meet their needs).
On the other hand, if your negative reviews are stacking up more than you'd like, we hate to say it but: the problem might be you.
Once you're positive you're showing your best face to your customers, then the best way to get more reviews is just to ask. You (or your employees) may feel awkward or nervous about doing so, but asking is the best way to get the idea in your customer's minds.
Plus, if you make it as easy for you and your customers as possible, then there's almost no reason not to ask. So put your best smile on, engage with your customers, and ask for their feedback. It's the best thing you can do for you and your business. As we mentioned, a great way to get more (real) reviews is to make it as easy as possible for both you and the customer.
With our free app, it's easy to send a link to the review right on the spot, even if you operate in multiple locations. Once your employees have downloaded it, they can send a custom link to your customers' phones within seconds of completing their transaction.
Not only does this give you a better chance of getting that Google review even before they leave, but you will also be able to capitalize on the personal connection that your employees have established with the customer.
Download the free app and start using it for your business today. 
Do you need more help with your review strategy? We are more than a Digital Marketing Agency, we also have several Marketing Packages for Small Businesses that are built to fit almost any business need. From SEO Services, Website Development, or even if you need a full Branding Agency, we've got you!